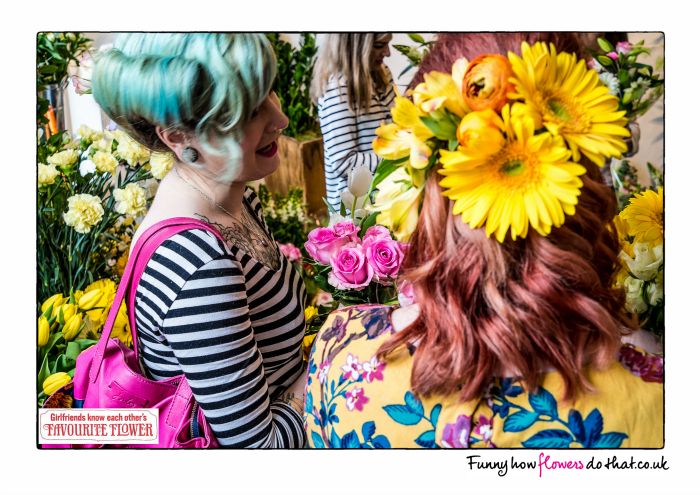 A couple of months back,
Sarah
kindly invited me along as her plus one, to the
Funny How Flowers Do That
event in Clerkenwell. Although it was a while ago, with the blog re-launching etc, I just had to share this event because honestly, I can easily say it was one of the best days of 2014 so far!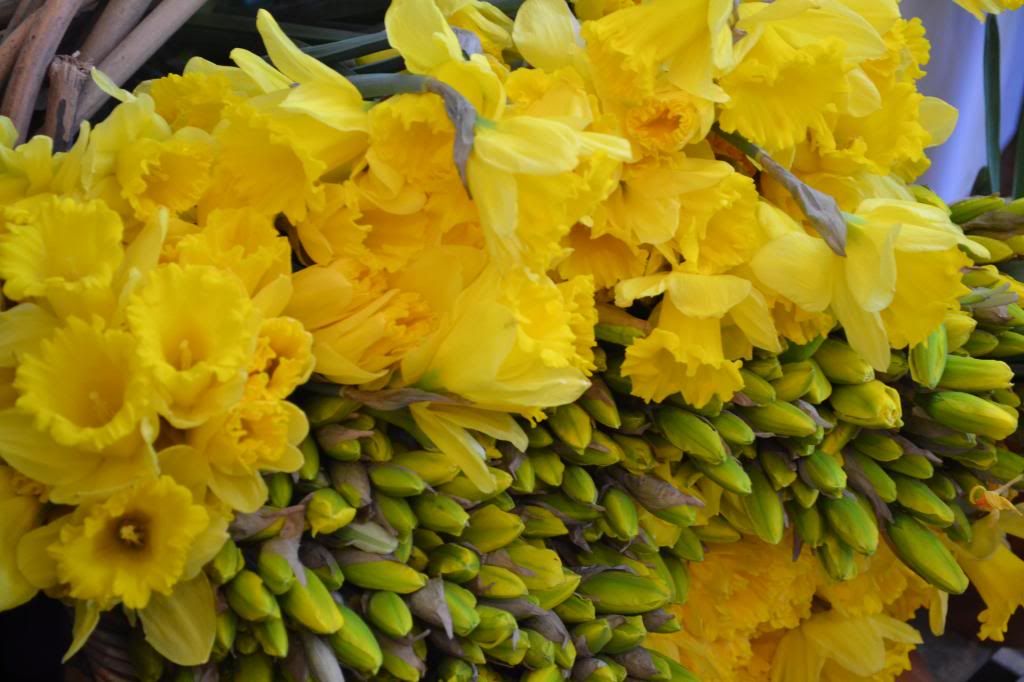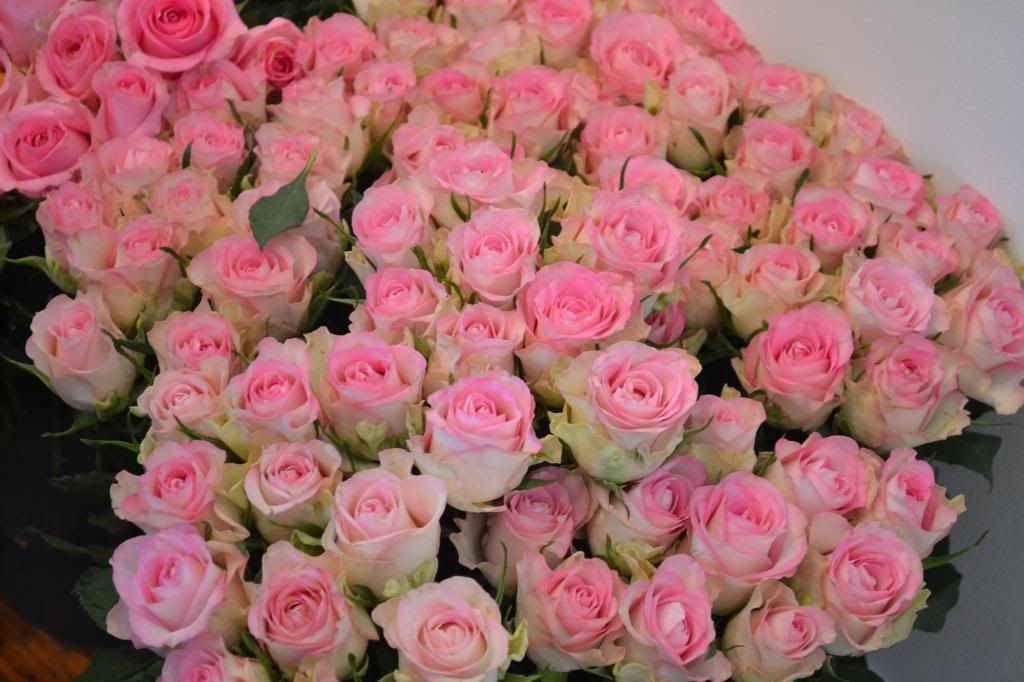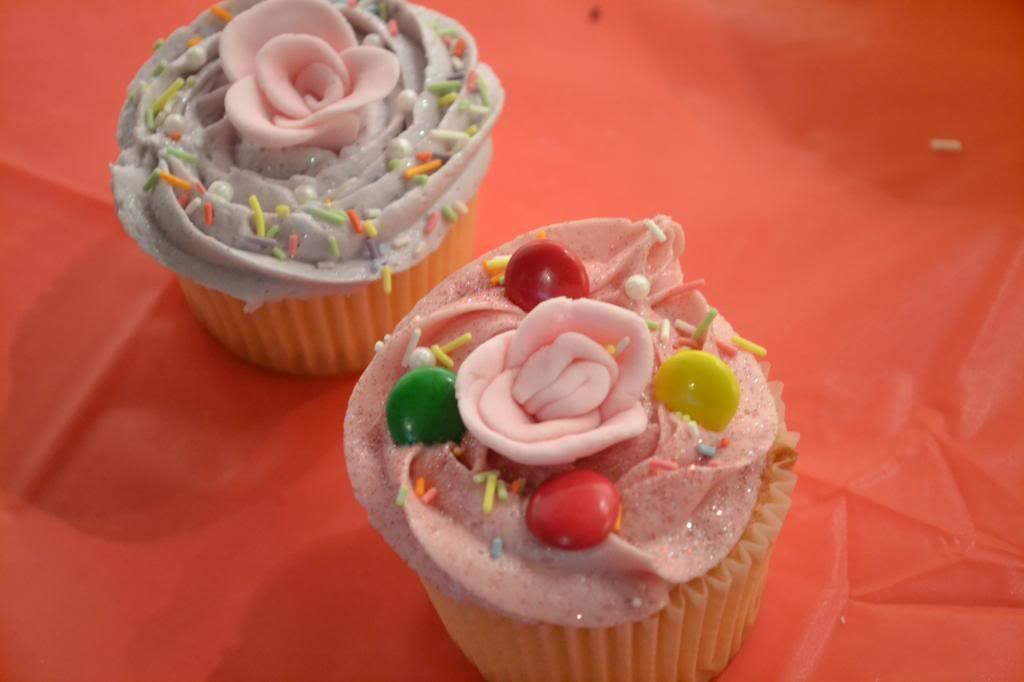 The pink cupcake was rose flavoured icing which I chose, and the purple one was Sarah's cupcake with lavendar icing. I 100% need to practise my rose making techniques!
I didn't take many photos with my camera on the day... the top photo, I borrowed from Sarah's blog as it's one of my favourites from the day!
Above is the bouquet I made on the day. I absolutely love yellow flowers, they just instantly brighten up any aspect of life. We got to pick from such a wide range of flowers dotted all over the shop. I also learnt a super handy floristry trick which saves me from cutting individual leaves off of flowers which I once did making a floral crown! As well as this bouquet, me and Sarah went home with a huge bundle of daffodils, handmade cupcakes which we made at the cupcake workshop & we both had our hair done up with pretty flowers by the lovely hairdressers at the event. If I'd of known I was getting my hair done, I honestly would've re-dyed my hair!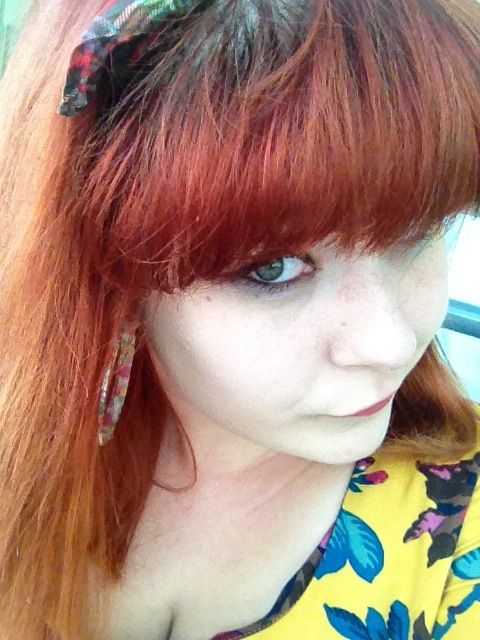 My pre-hair being professinally done selfie, whilst waiting to meet Sarah!
Dress: Joules, Earrings: Urban Outfitters, Headband: Cath Kidston
Whilst waiting, I also saw the most gorgeous bride walking to her wedding, which instantly put me in a bright old mood!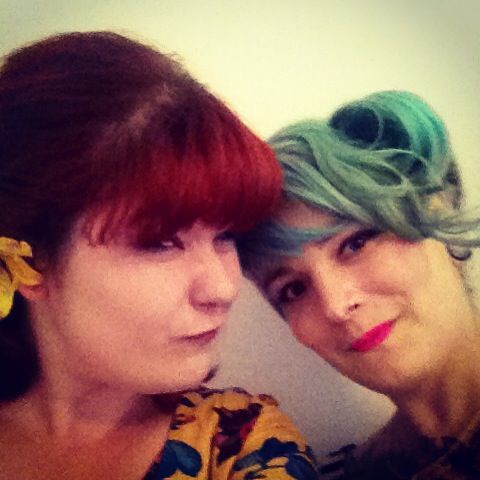 Mine & Sarah's hair and below, the back of my hair!
I decided to wear my
Joules
Leila dress which I brought a couple of months back. I absolutely
love
this dress... it is a staple in my work and everyday wardrobe and I am so glad I brought it.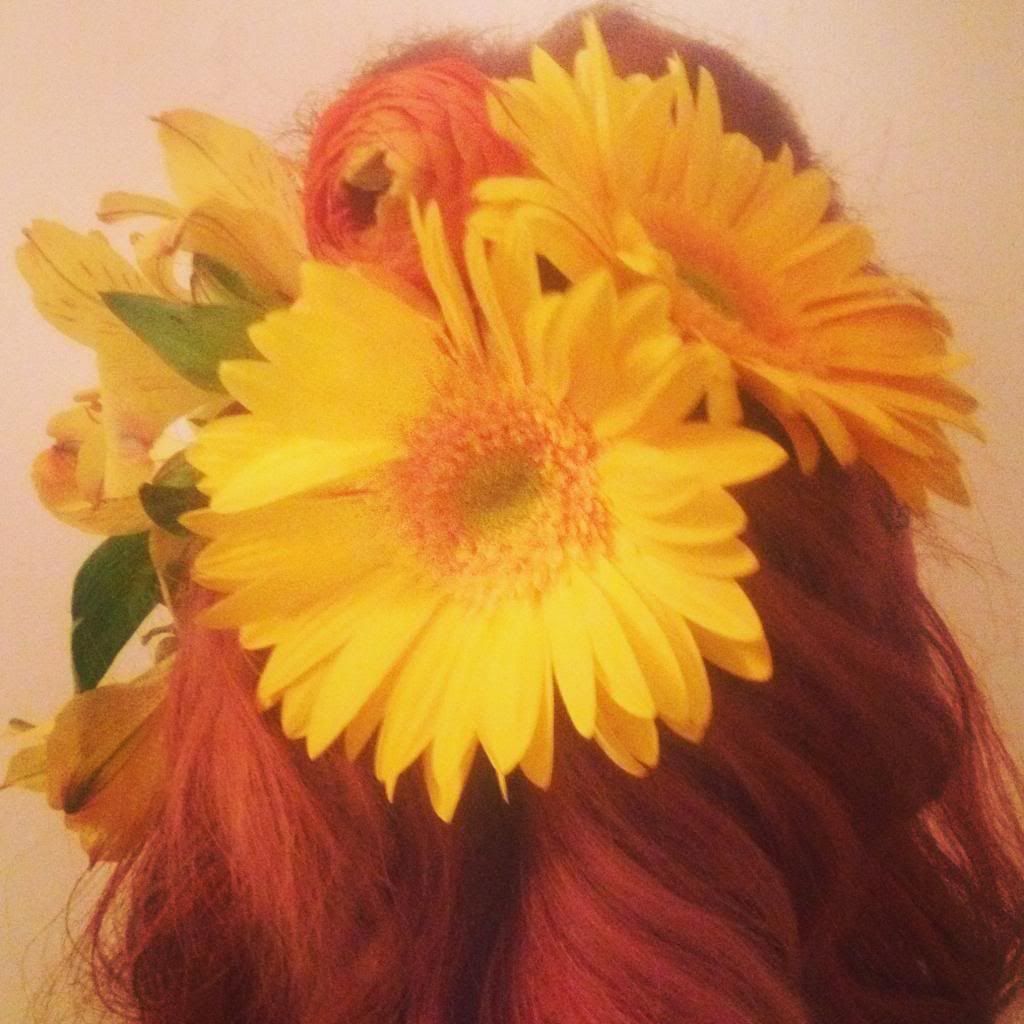 Even Cece loved my bouquet!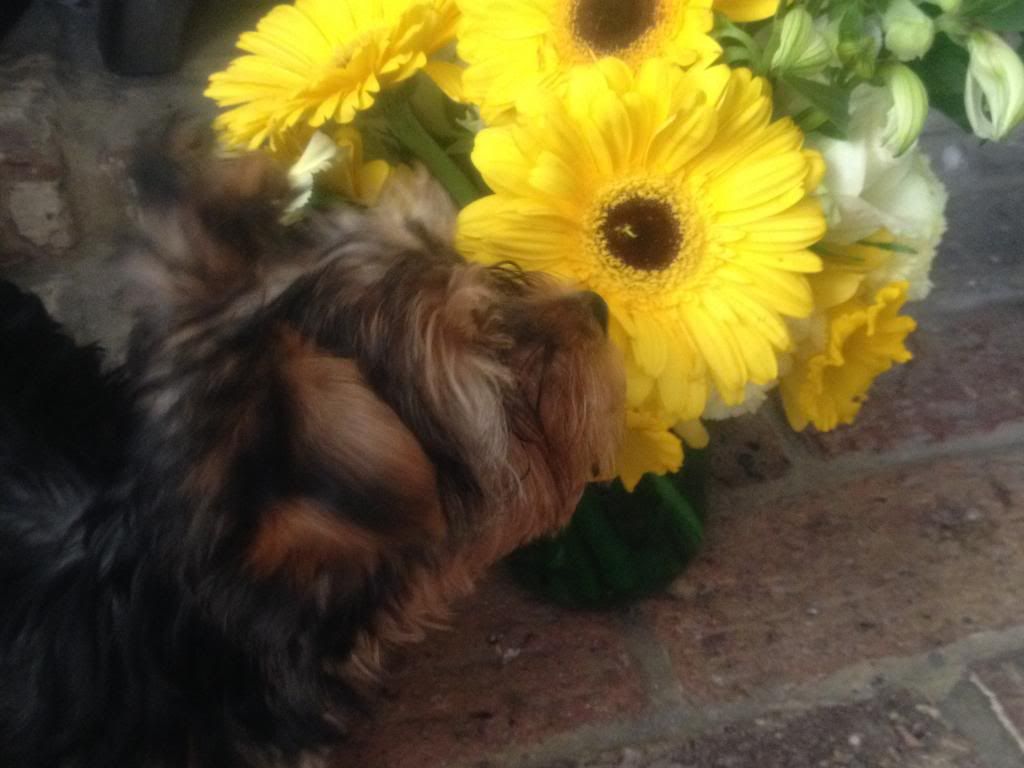 Overall the day was amazing, and so I owe a huge thank you to Sarah for inviting me, and to all the staff and organisers of the event as it was truly wonderful!
What is your favourite flower?