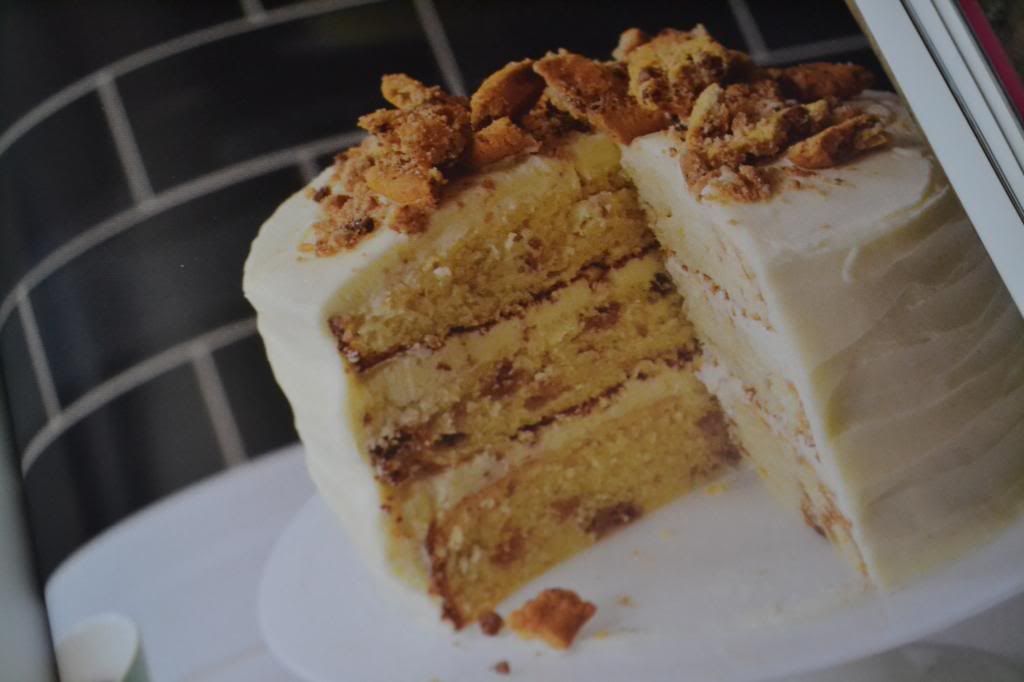 Cookies & Cream Cake anyone?
Recently, I've been borrowing a ton of books on a weekly basis from my local library. I hadn't had a library card for years, but now I actually do not know where I would be without it. I don't know what it is, but sometimes, searching for recipes online seems to be so mundane, and I can never quite find a recipe that jumps out at me when simply browsing what's out there.
The only cookbooks I currently own are Sophie Dahl's cookbooks (which are pretty awesome and definitely worth a buy!), but I wanted to discover something new. So here is what I found at the library...
The Fabulous Baker Brothers
This cookbook is one I will buying in the near future not only for me, but for the boyfriend and my family too. It is actually packed full of amazing recipes, especially for baking your own breads and small twists on old classics such as Chip Butty's and The Good Old English Breakfast.
It was one of those cookbooks where every page, I was photographing the recipe ready to try. By the end of the book, I decided I just needed to buy it for my kitchen. It also helps the eye candy on the front too right?!
The Hummingbird Bakery Home Sweet Home
This is another cookbook, I may be buying soon. It is worth a read but potentially not so much if you are on a diet! I have some of these recipes ready to go to make this week as I'm on holiday. The Peanut Brittle seems to be the easiest recipe, and I'm going to give it a try as I've recently acquired a love for Peanut Butter, and apparently Peanut Brittle was one of my Grandad's favourites.
Nigellissima
I do really love Nigella, especially her cookery programmes which are constantly re-aired on the Food Network! I didn't photograph any recipes from this book, only as I'm not the hugest fan of Italian/ I hate pasta... I'll be honest I did just see Nigella and take the book without realising it was an Italian cookbook!
I literally cannot wait to get back to the library to find a whole new bunch of cookbooks to browse!
What cookbooks would you recommend?