One of the ultimate best boot fairs in this country by a mile is
Pedham Place Bootfair
held by SMB Events.
The boot fair has been on for as long as I remember, and I have not left one of their events without buying anything ever.
I started properly attending boot sales, when I was 16 and began my addiction to vintage clothing. The first time I went, I came home with some beautiful vintage jumpers which were 20p each and some I still have today as part of my wardrobe.
Thrifted Finds…
Miniature Vintage Alcohol Bottles, all 4 for £2 which we brought for our ever growing drinks cabinet.
The paper in the background I brought a roll of for 10p!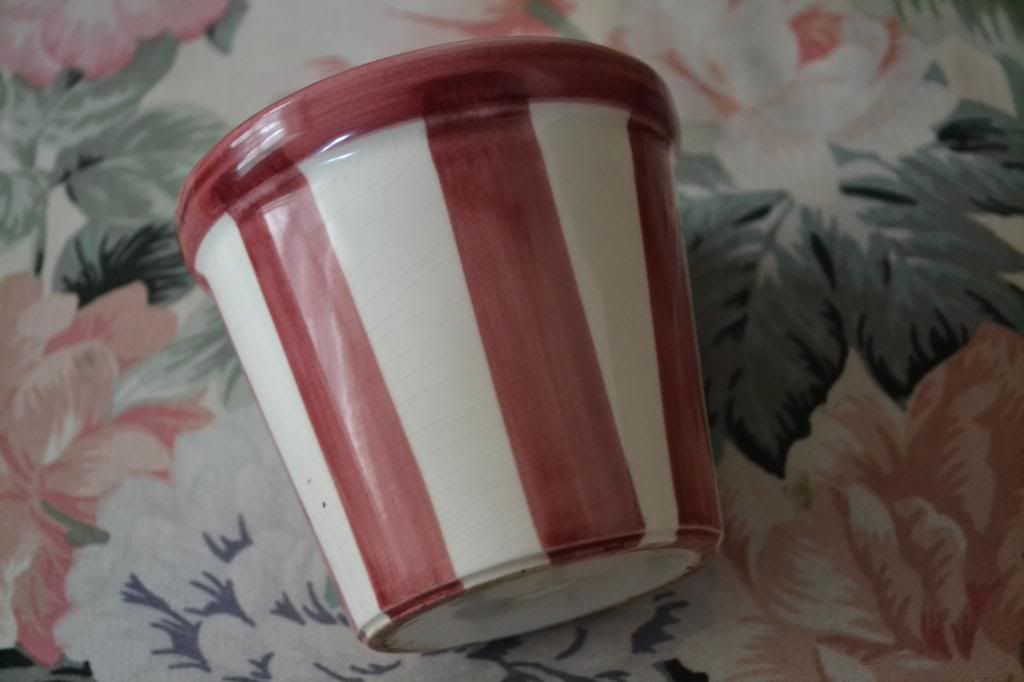 Candy Stripe Plant Pot, 50p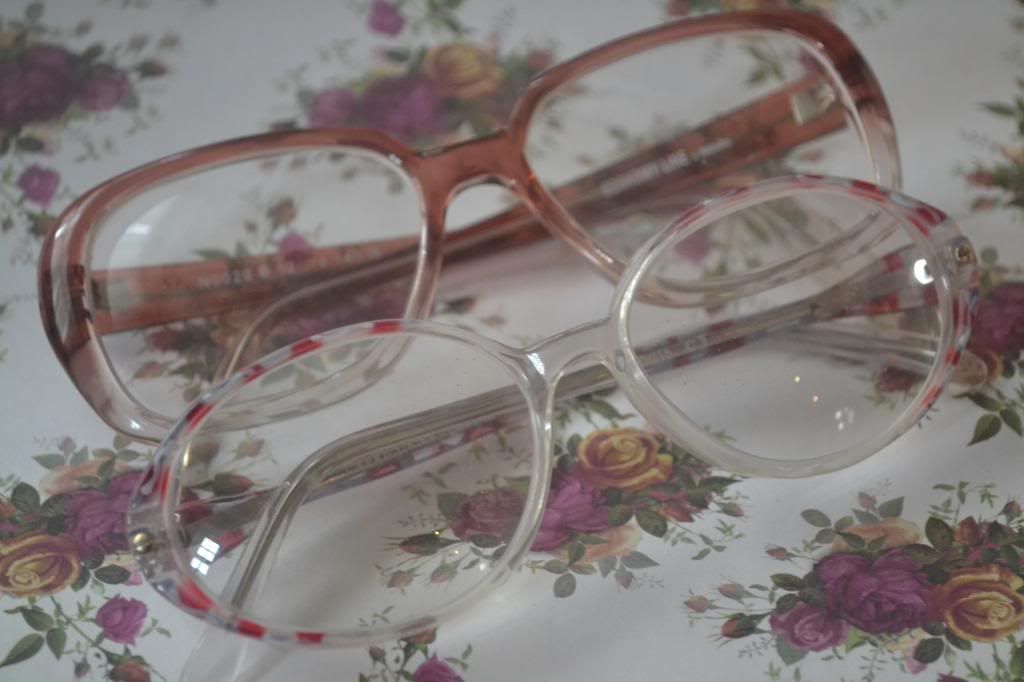 These vintage reading glasses were £1.50 each. They didn't suit me like I hoped, so I'll be listing them in my Etsy store, so when it opens, keep your eyes open for them!
I also brought, but couldn't photograph due to the rain outdoors a Miss Selfridge yellow jumper for 50p, floral trousers for 50p and bags full of vintage material for around £3 which I'll be re-working for projects. I always take out around £40 to go to this boot fair, and always come back with tote bags full of items and most of my money still left!
There are loads of sellers both commercial market stalls, and just ordinary people with their possessions too. Sometimes you just never know what you are going to find there.
My ultimate tip for boot sale buying though is if you see something you really like, then buy it straight away. I did this the other week with the most gorgeous vintage telephone, it was a dusky pink colour, and I left it and thought 'I'll come back to it', and then it was gone! Lesson learnt!
The walk I take home is on the Darenth Valley Path. It is truly beautiful and worth a day out in itself!
The boot fair runs every Sunday throughout Spring - Summer weather permitting. We've been a couple of times this year already one week in the rain, and it was still on but not as many stalls, then again in the sunshine a week later where it was very busy. It is on today and tomorrow as it is bank holiday too :)
Next week I'll be hitting up Pimlico Boot Fair, as I've never been and I keep seeing so many bloggers Instagram posts, and tweets about this boot fair. Check back next Sunday if you want to see what I've brought!
Where is your favourite boot fair? If you have any links to your thrifted buys, leave them below, as I love looking at other people's beautiful vintage buys!
Have a wonderful bank holiday weekend folks! :)