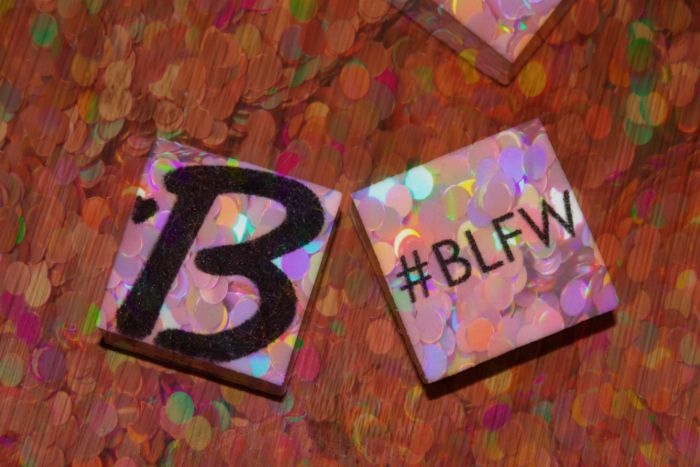 Last Wednesday, I travelled up to London to meet my good friend Sarah from
The Laughing Medusa
to go to a
Bloggers Love
event. Well a funny story... we met at Leicester Square, realised we were in
totally
the wrong place, so hopped on a bus to then get caught in rush hour traffic and missed the event!
As I have nothing to tell you from that day other than the Costa in Leicester Square hidden in a side street is lovely (I spent 3 hours in there writing!), Sarah made a cocktail with gin in it that I actually loved & we thought of many wonderful blogging ideas ... I thought I would share with you our last Bloggers Love event during Blogger Fashion Week a couple of months back!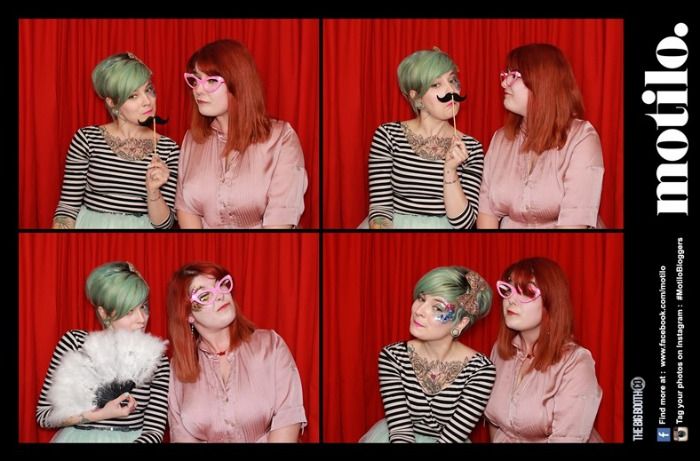 The Big Booth Company
were there with their photobooth which had tons of fun props and different settings for their booth! My hair is very faded/ gingery in this but it was a photobooth, so we couldn't say no!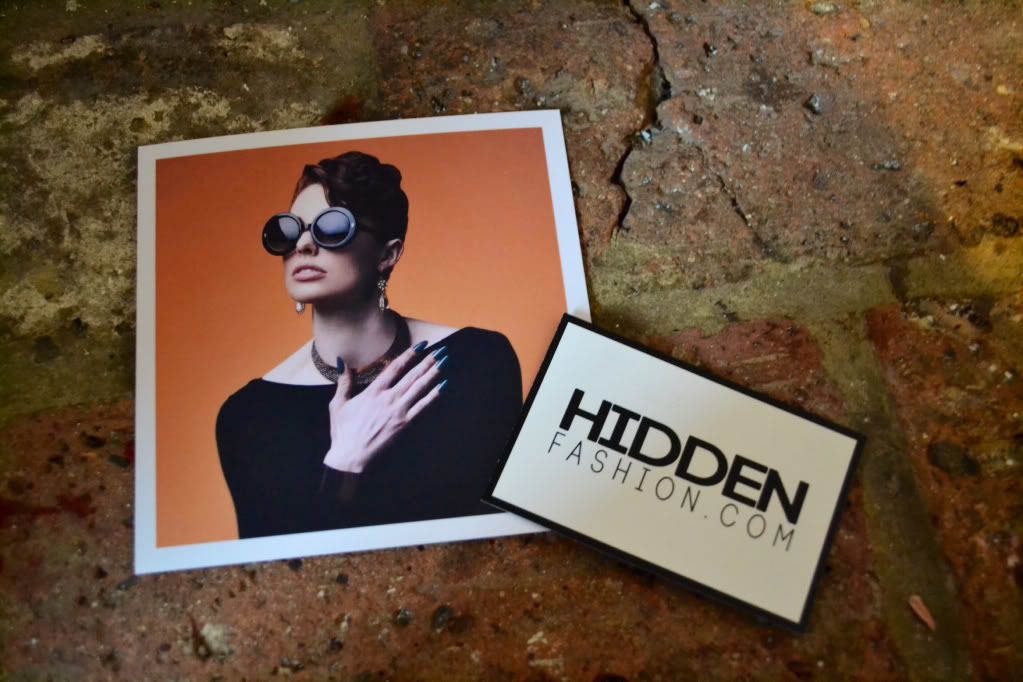 At the event we met with loads of fantastic brands. We got a manicure from
Roxanne Campbell
& had our amazing face sparkle done by
The Parlour
. (Roxanne's card is on the left).
We also met
Bassbuds
who had collaborated with Roxanne Campbell on luxury headphone designs. They had a wide range of colours, and the headphones are brilliant quality!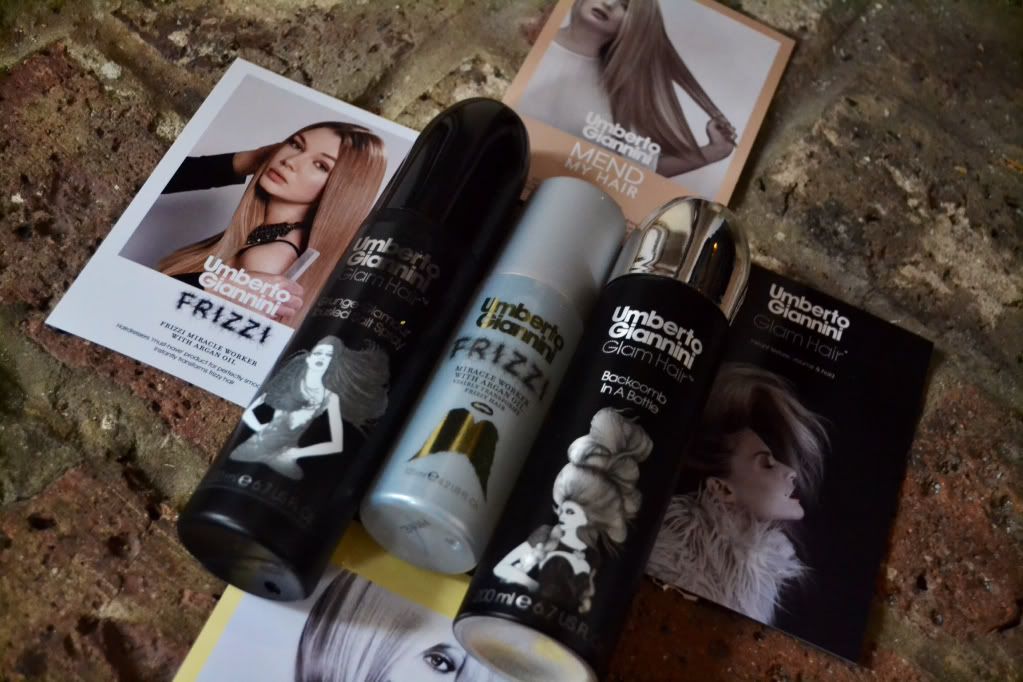 By far the best thing to come out of that night was meeting the representatives at the Umberto Giannini table. They were really helpful informing us about all the different products. I already had Backcomb in a Bottle on my dresser anyway, and loved using it for nights out. I noticed they had a sea salt spray, and asked for information about it and got a free bottle... honestly it is by far the best hair product I have ever used when trying to get my hair curly. I need to look up how to properly style my hair with it, as I have got as far as blow drying it, or using it whilst my hair is wet... either way my hair comes out great anyway so far, but I could improve my hair style even further!
You can find their full product range and information
here.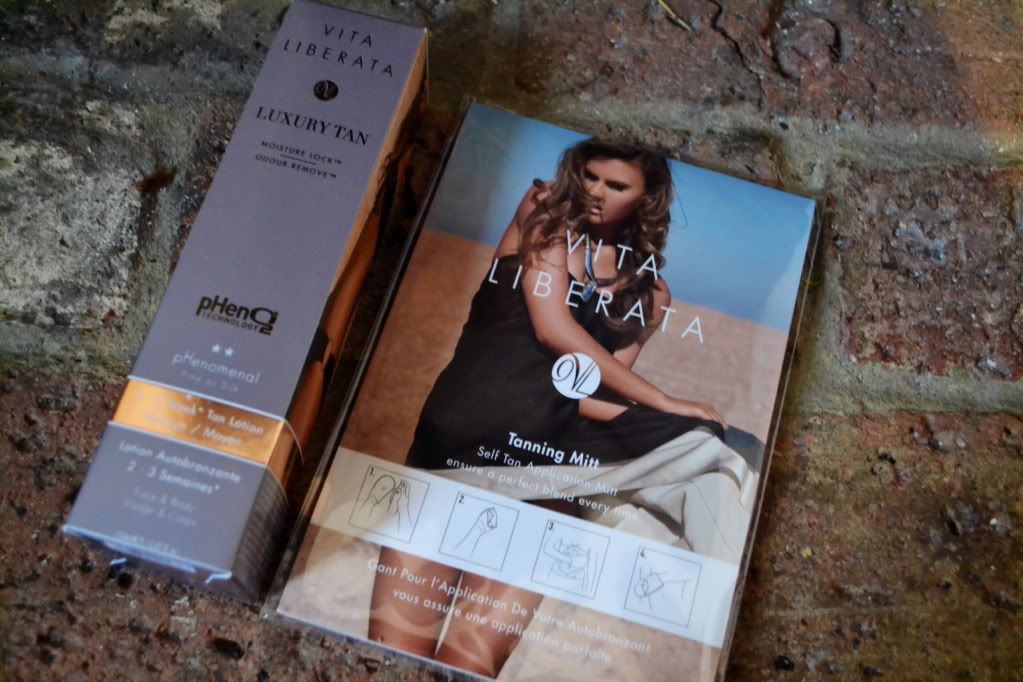 I also got this fake tan & mitt from Vita Liberata who had their goodie bags dotted around the venue.
The event was really good, Sarah wrote a fantastic post from the event which you can find
here
, and the top photo on this post was taken from her, as she remembered her camera and took decent photographs from the evening... I stupidly didn't!
It was extremely generous to recieve all the full sized samples from all the different brands at the event and the free makeovers... I saw they were even doing hair at one stall but we didn't get enough time to go to that one!
Have you ever been to a Bloggers Love event before or a similar event?