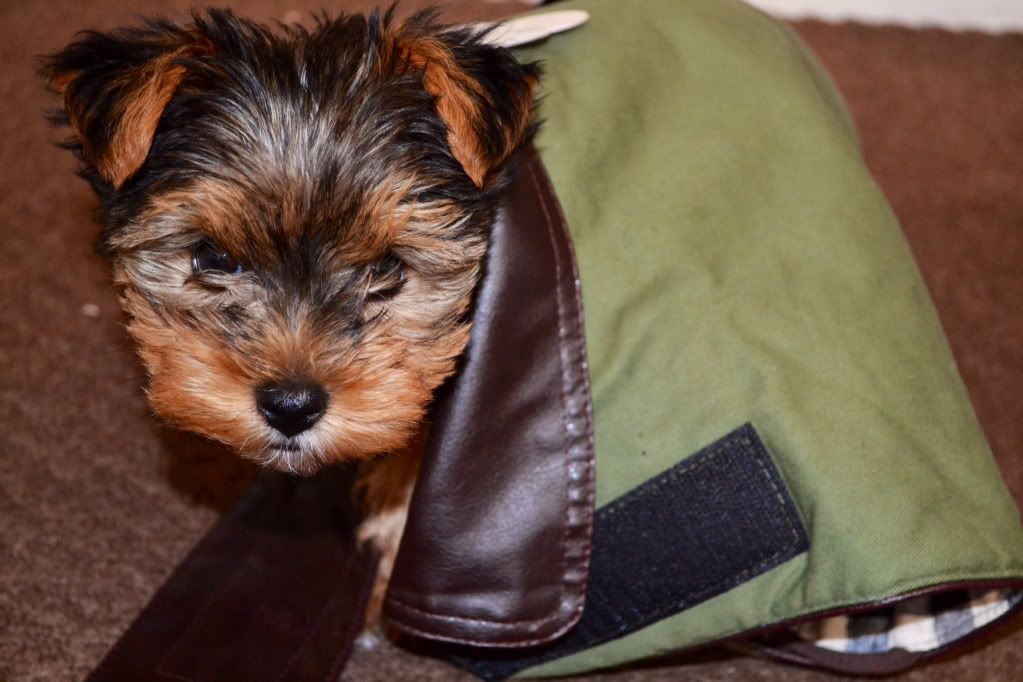 When I knew I was getting Cece, my first purchase for her was
this dog coat from Next
. The prices range from £12 to £16 depending on what size you want. I opted for medium, as I really did not want it to be too small for her when she is fully grown, incase they no longer stocked it, especially as none of my local stores stocked it so I had to order it! I am absolutely in love with the coat. The quality is brilliant, and the design is so classic. I wish Next had a larger selection of pet products!
As you can see from the photos, the coat is
wayyy
to big for Cece right now but I thought I'd link it in with us taking Cece for her first ever walk, as it is such a lovely coat and it may be out of stock by the time Cece is big enough to wear it properly and for a blog post featuring it to be published!
For Cece's first walk, we took her just across the road, where there is a walk. To the right of where we walked is a National Trust site, and to the left a lake. Since taking Cece on walks, local people have told us, apparently where we walked above, there are cows just roaming around!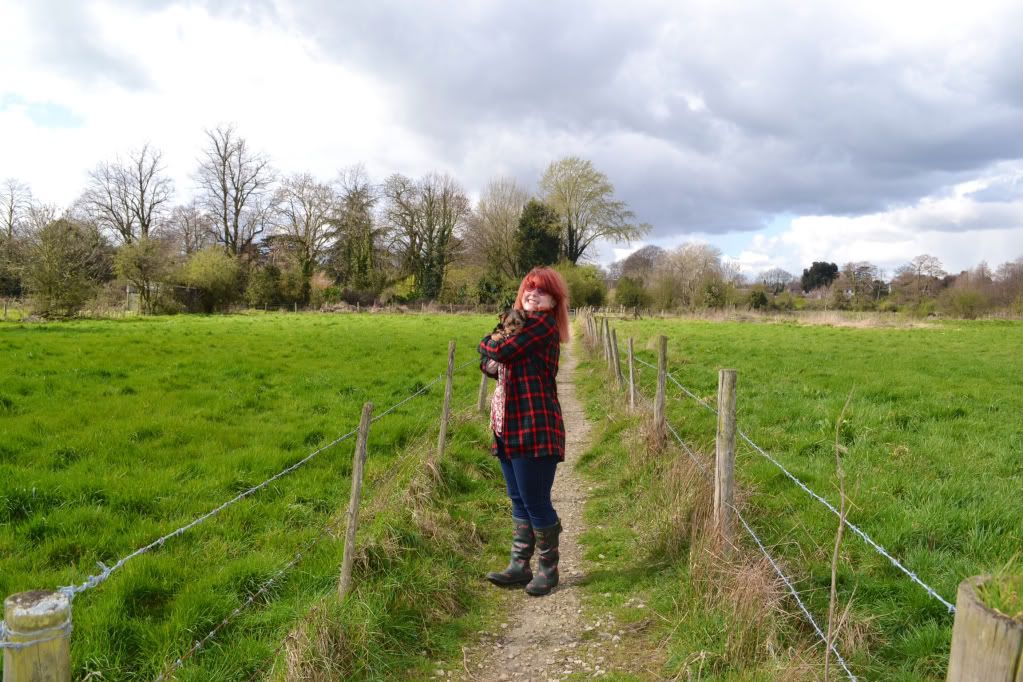 Although the day was bright, I had been over this walk before, and it was ridiculously muddy when you got to the woodland area, so it was perfect timing to wear my
Joules
fox print wellies I received for my birthday, and my ASOS tartan coat, which I spent way to much on considering I have too many coats, but it was a fantastic replica of a tartan coat I had as a child, so it had to be mine!
Plus is will be perfect for Christmas later in the year, so its definitely cost effective and it matches Cece's lead and collar!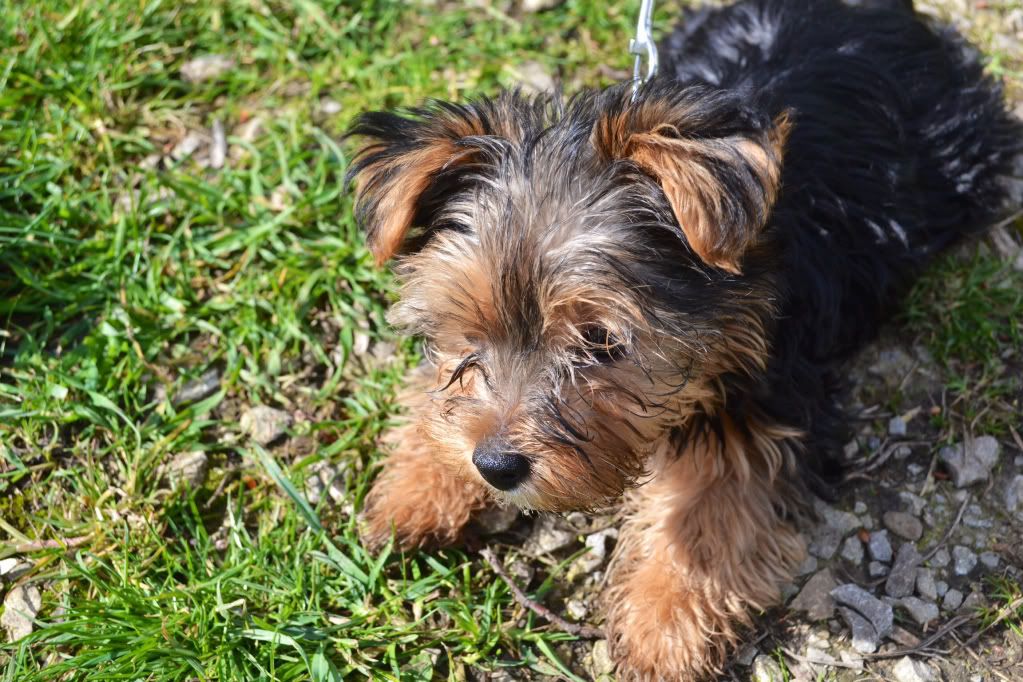 Cece's first walk was lovely and I cannot wait to share future walks and adventures with you, especially since we've discovered a gorgeous field which does not feel like it is just outside of London, but more in the middle of nowhere
and s
he also has a range of dog harnesses and coats now, including a red tracksuit hoodie! My next stop with Cece, will hopefully be taking her to the beach if the weather stays lovely! Any recommendations for dog attire or accessories, send links/photos!