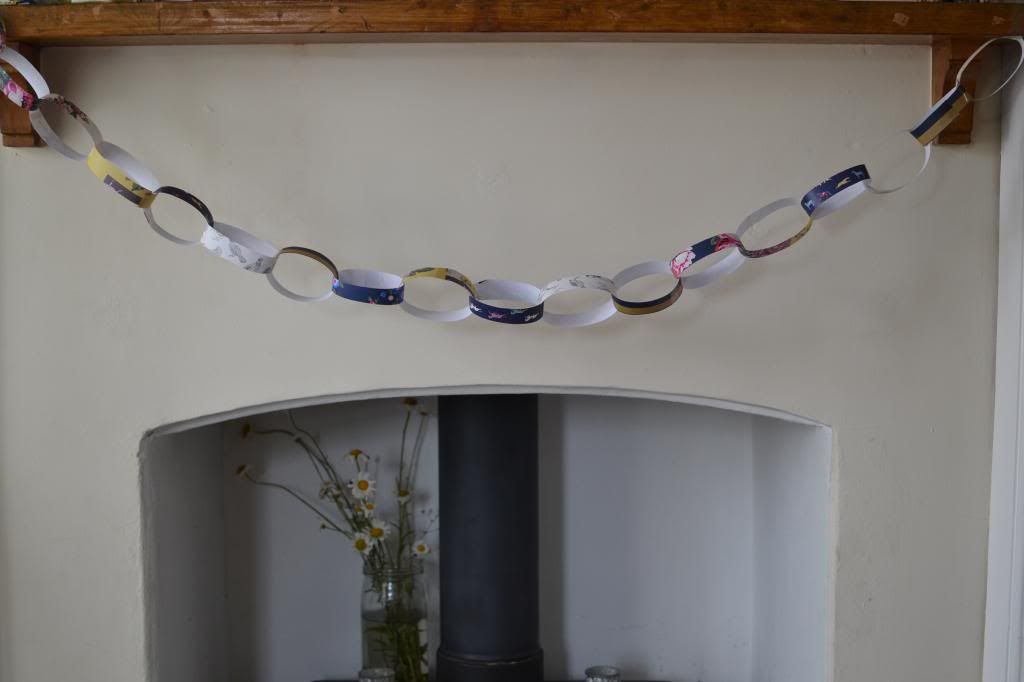 This is by far one of the easiest DIY's I've ever done. I spend a lot of my time doing diy projects, but always forgot to have my camera handy to capture the step by step instructions!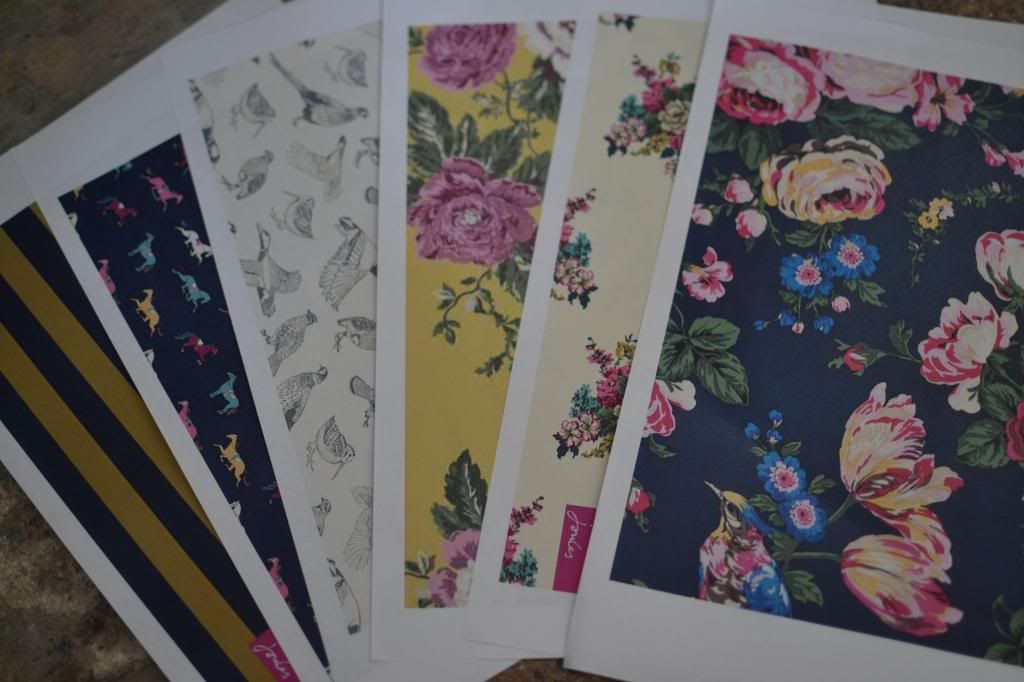 So first off, I searched Google & Pinterest for Joules prints. The Joules website do computer backgrounds which worked really well printed on A4. Obviously you could use any print for this tutorial, but as Joules is one of my favourites, I figured I'd go with these!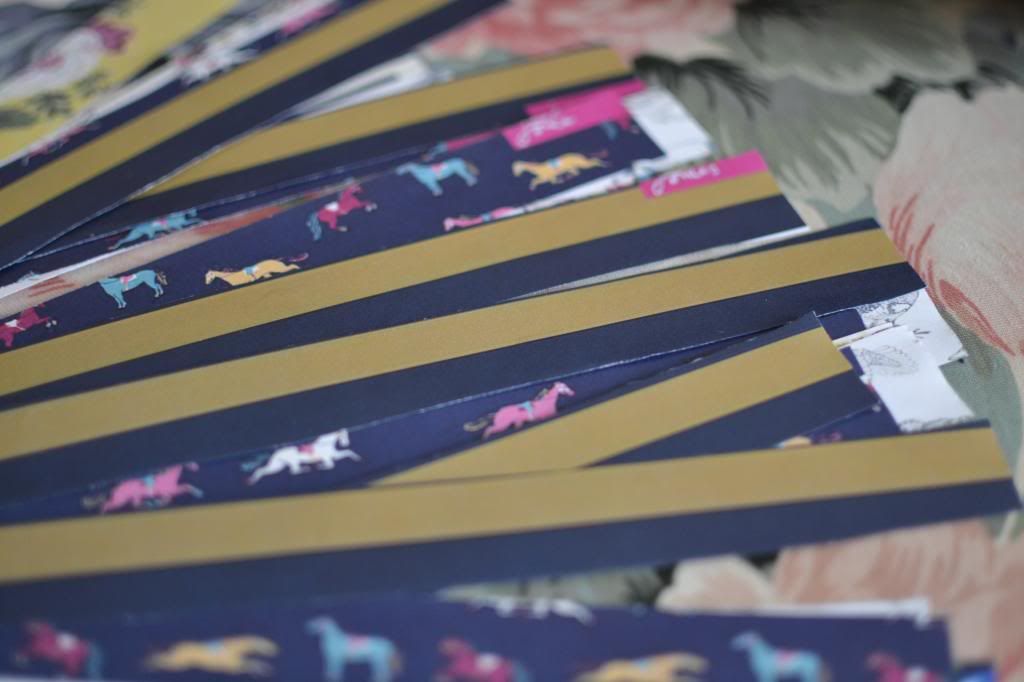 Cut your prints into strips. To be honest, I just went along my stripy edged Joules print, then followed on from there. You only need to go a few centimetres wide, but you can vary it depending on your preference.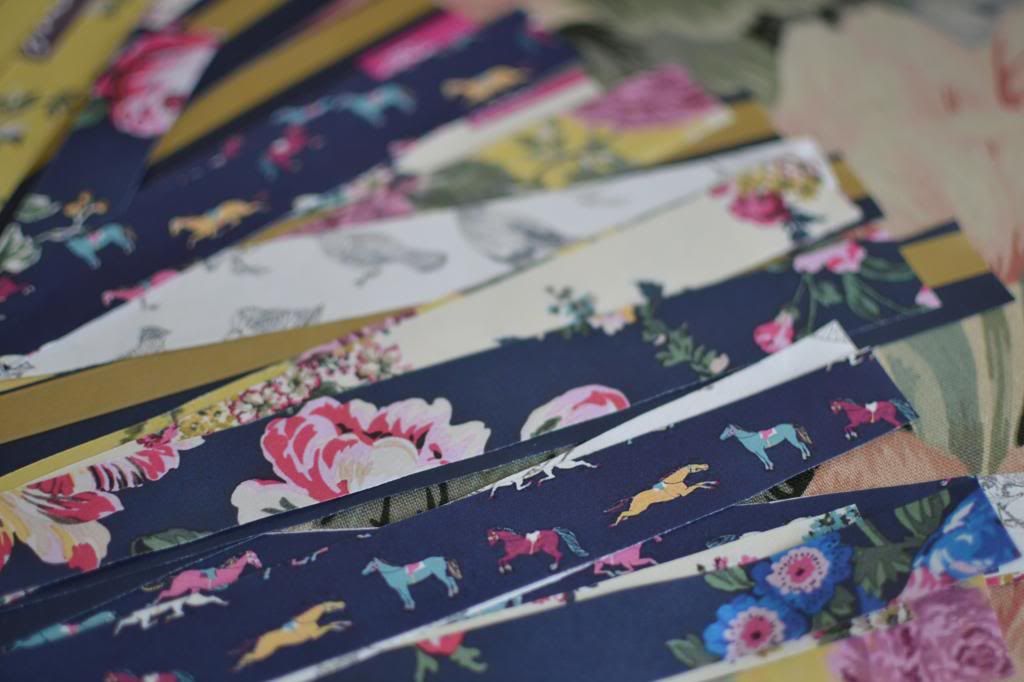 If you've made paper chains before (which I will be shocked if you haven't… they are a christmas staple in our house!), you know the drill… roll and stick the paper together. I tried first with washi tape, but personally preferred it the second attempt with clear tape. You can make your paper chain as long or short as you wish depending on where it will go. Mine is across my fireplace!
And there you have it. My only regret with this tutorial is I should of made the paper chains double sided, as I didn't realise until it was complete, that the insides would show so much, although white against my cream walls doesn't show up too much!
What do you think? Have you ever made your own paper chains from scratch before?