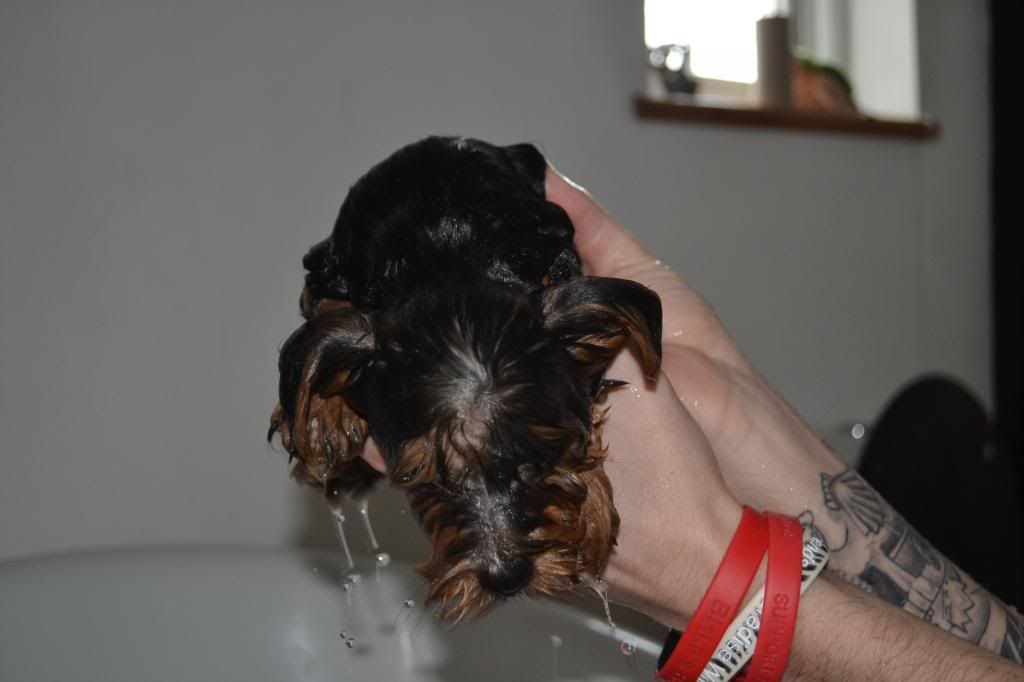 We gave Cece her first bath a few months back, and trust me she has had many baths since! Cece is the dog that goes for a walk and comes back covered in mud!
I wanted to share a couple of my absolute favourite bath time products for her as well as share her soppy (literally soppy!) photos!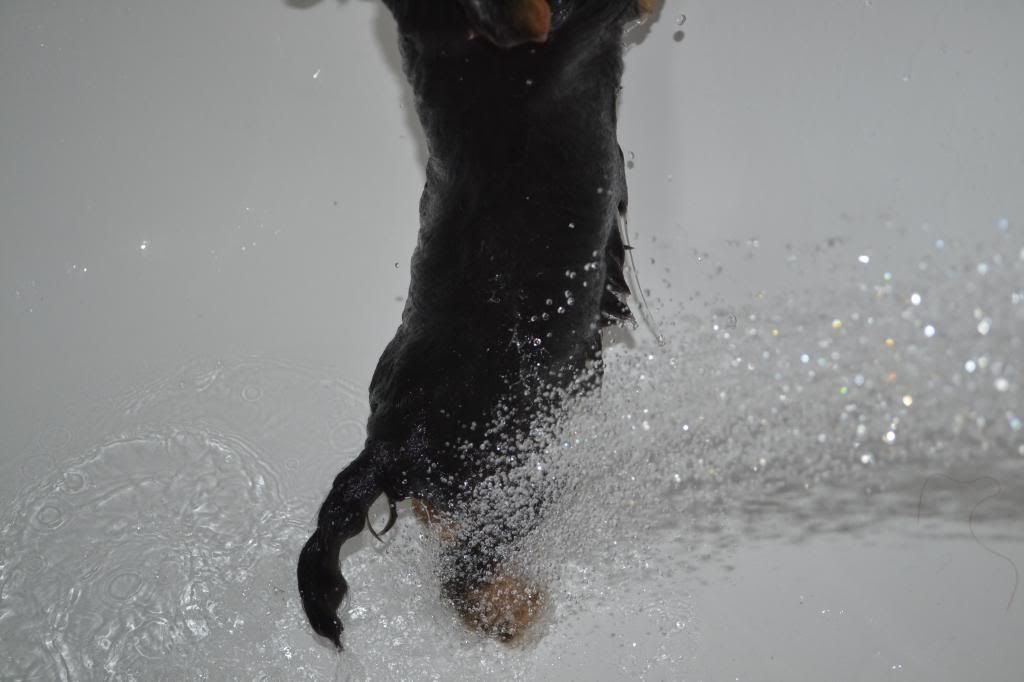 (it is way too hard getting photographs of a dog that just wants to jump out of the bath!)
During Cece's first bath, she kept scrambling to get out. Nowadays she stands still in the bath and if I'm having a bath myself, she will come and jump in with me!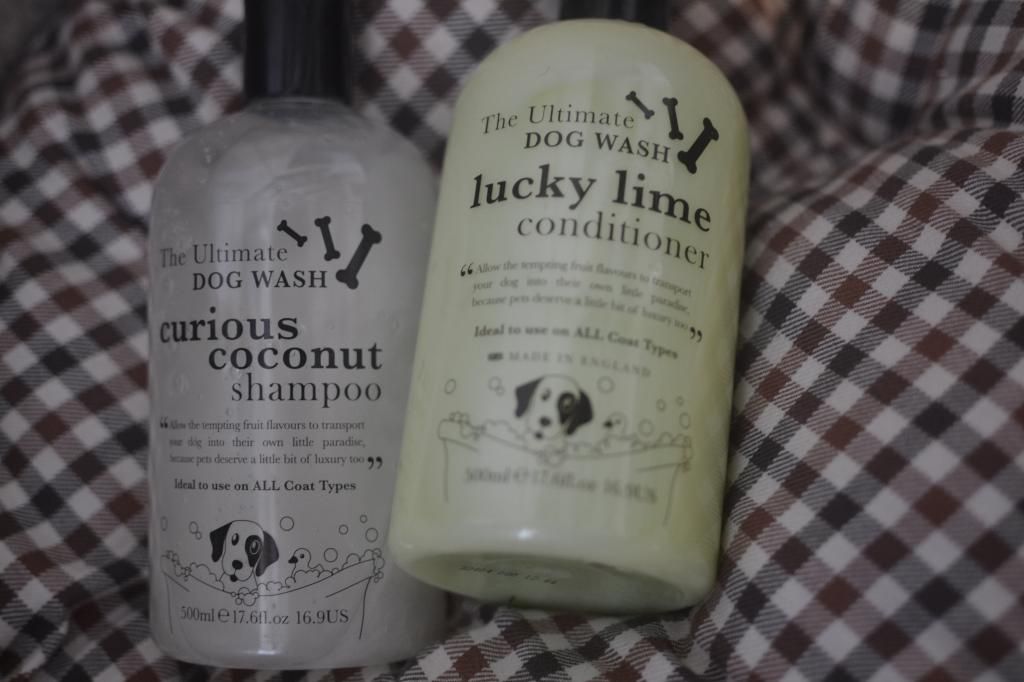 The Ultimate Dog Wash's range of shampoos and conditioners are fabulous! I cannot find a website for them, but you can buy these in TK Maxx for £2.99 each for 500ml which is extremely good value. I have coconut & lime, but they have more scents including mango! They leave Cece smelling amazing!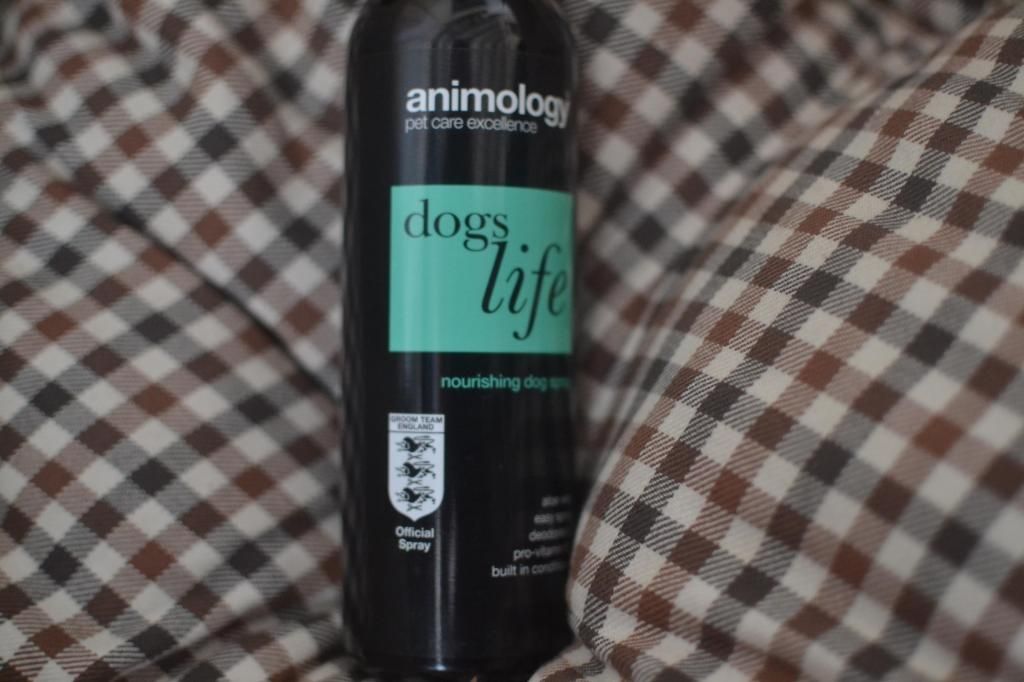 Another brand I
love
is
Animology
... Their nourishing dog sprays are brilliant, especially for a quick freshen up for Cece! I have Dogs Life (pictured) & Dirty Dawg at home, & their Puppy Love shampoo was the first shampoo I ever brought Cece, & is what we used for her first bath! I was lucky enough to win a huge tub of their Clean Sheets in their Twitter competition which once all these storms settle down, I'm sure we'll be using once we take Cece around the fields when we go walking!
Luckily, Cece has been flea & tick, fox poo & grease free, but Animology also offer shampoos & conditioners to combat these nasties too! You can often find Animology in pet stores, or TK Maxx again, but it can be hit and miss (as it always is in that shop!) with the stock levels!
What products do you use for your pets? Also I'd be really interested to know how often you bath your dog if you have one... seems stupid but I don't actually know, but want as much advice as possible, yet the internet can be so conflicting & confusing!
Have a lovely Sunday evening folks!