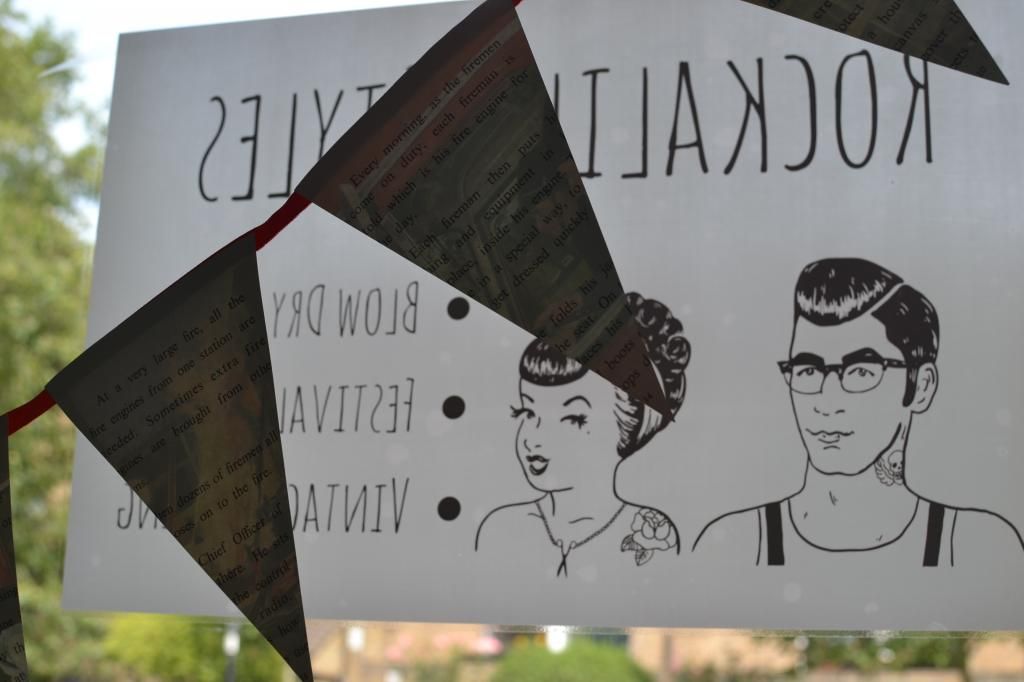 Last Sunday, I popped along to
Rockalily Styles
in London for a Victory Rolls Workshop with the lovely
ReeRee
. I have loved vintage hair styles for yonks, and have followed
ReeRee's blog
for as long as I can remember, so when she tweeted about the workshop, I knew I had to go!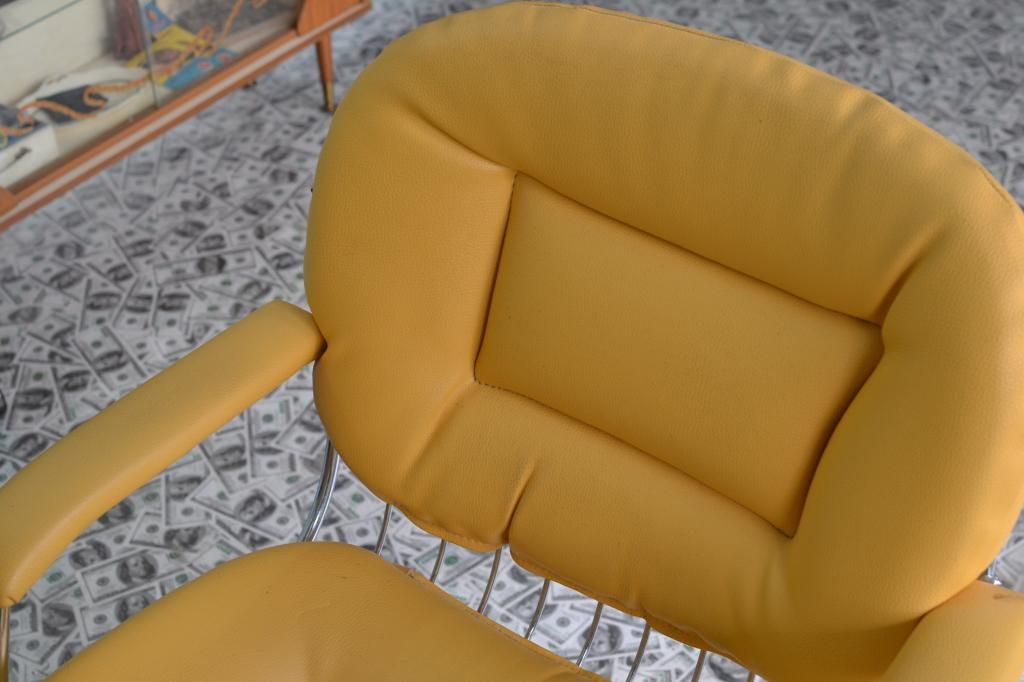 (How fabulous is this chair?!)
So, I ended up being an hour and a half late (the not so fabulous perks of living in the countryside outskirts to London!), but ReeRee really kindly waited for me, and I'm so grateful she did as I learnt a lot in the hour I spent with her about a huge variety of different topics. One of the hugest things I've always taken inspiration from ReeRee's blog is her fitness & weight loss posts which you can find
here
so we ended up speaking about health & fitness, and I got some fantastic tips, as well as being ridiculous inspired just being around ReeRee herself!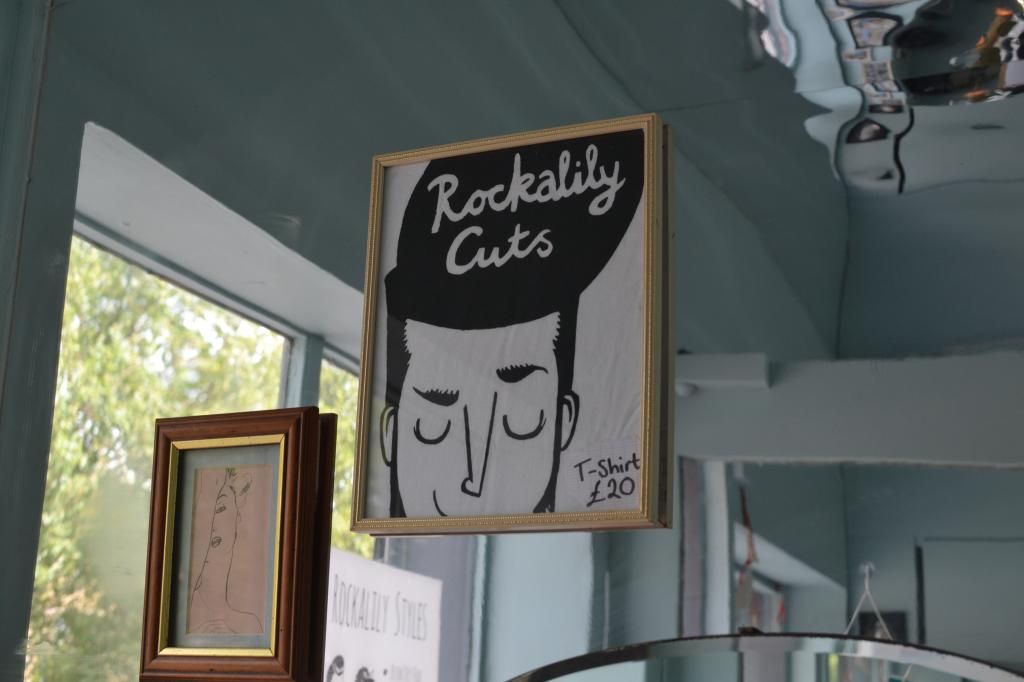 Rockalily Styles is the new blow dry bar literally a few doors down from Rockalily Cuts, and opens on weekends. The whole decor is so gorgeous. It made me want to go home and redecorate and re-create my own vintage dressing room/ hair salon!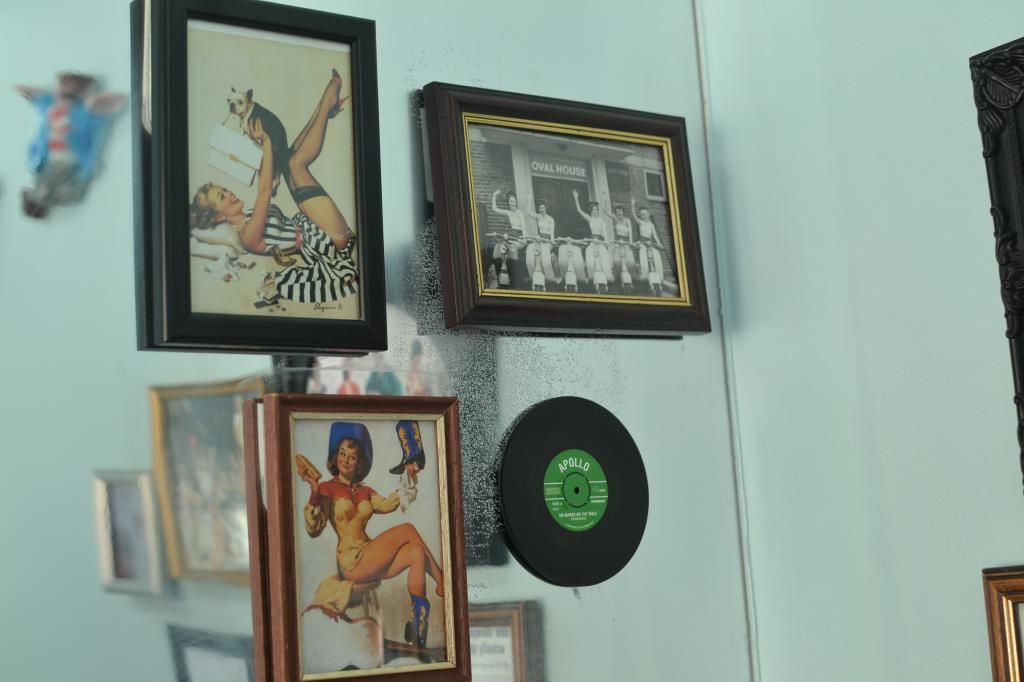 Victory Rolling is a lot harder than you may think! It may be hard to tell from first glance, but ReeRee actually isn't a hairdresser… yet her hair always looks so amazing and she taught me victory rolls like a pro. The main advice given … practise, practise, practise.
Styling my hair isn't normally top of my to do list as part of my daily routine. After seeing how quickly ReeRee could victory roll her own hair (literally within minutes!), it has given me a real kick up the backside to learn some signature hair styles (including victory rolls!) that I can use on a daily basis. ReeRee recommended Youtube tutorials, which I hadn't really thought of before, but I'm definitely going to check out over the summer to see if there are any new hair styles out there that I could teach myself! Top of my list has to be learning to french plait! Everyone keeps telling me it's easy, but is it really?!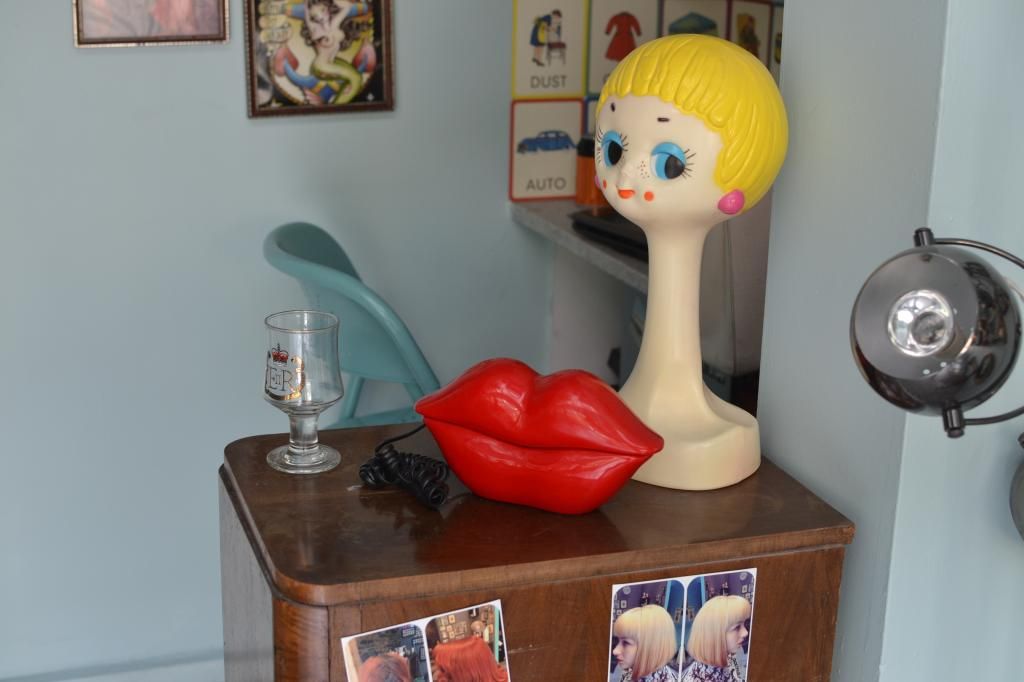 The salon was full of vintage treasures! Retro clocks, wall art, crockery … the paint splattered typewriter! All seemed to fit perfectly in place!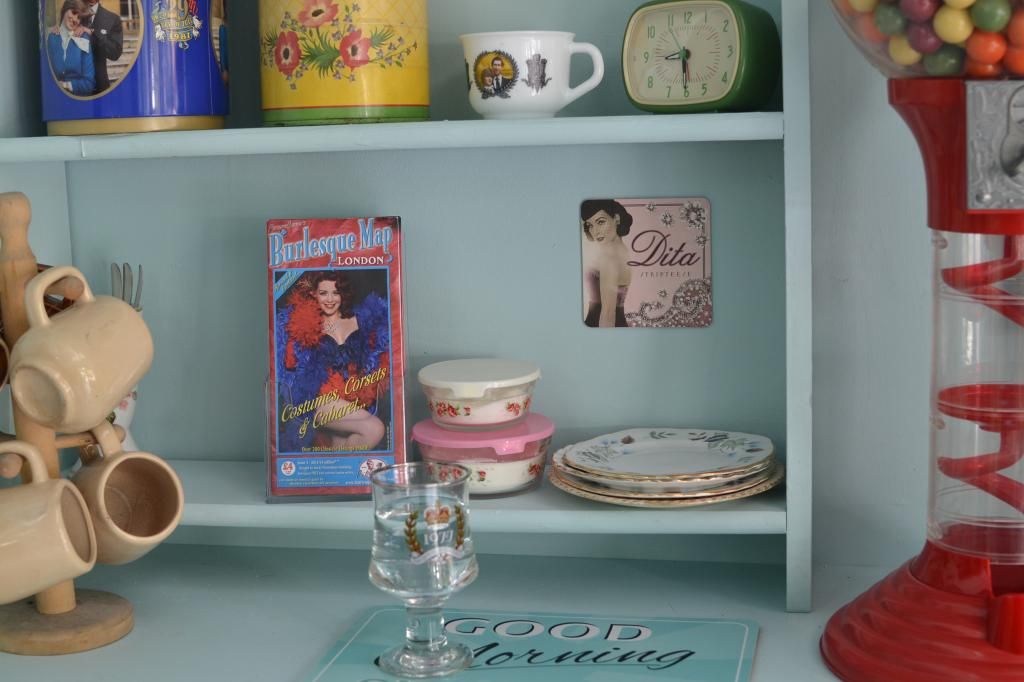 For New Years, I'm going to be booking myself in for a new hair cut & style at Rockalily. Even though I haven't been to a tonne of hair salons, Rockalily is by far the best I've ever been to, and fits everything I could ever want from a hair style! Browsing through the gallery on their website, you can see the amazing, classic styles they re-create. Sometimes I feel like the only one who wishes I could turn back fifty years, and live in a time where the styles in the Rockalily gallery were everyday fashion!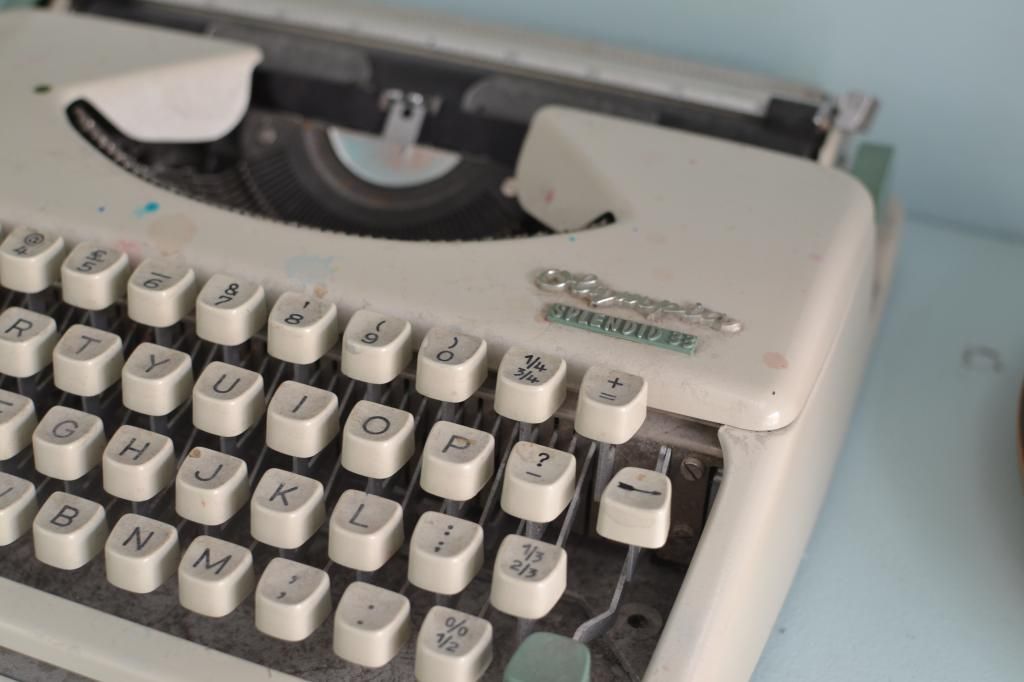 ReeRee has written a blog post about the workshop
which you can find here, alongside details of booking your own workshop.
If you'd like to see more behind the scenes photographs, then check out my new pinterest board (which currently is only full of Rockalily photos!)
here
…
it's definitely worth a look for some vintage interior inspiration (did I mention how much I love those yellow chairs!)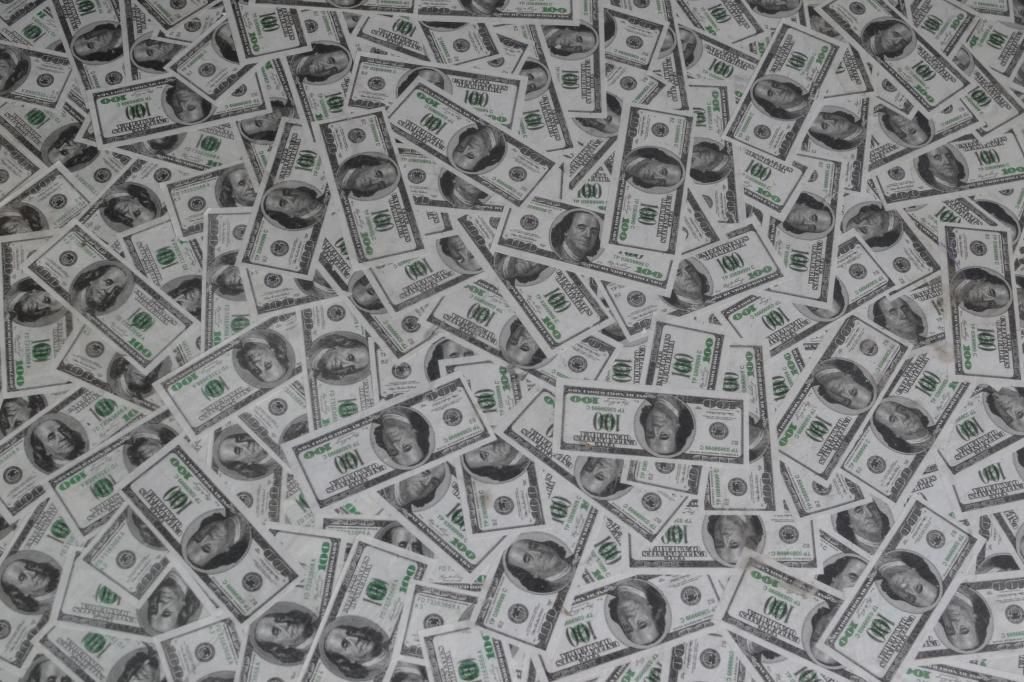 A huge thank you to ReeRee for sticking around, and patiently helping me through my victory rolls! I promise I will be practising them! & also for all the wonderful advice you gave me on the day! I left feeling hugely inspired to make big changes! Hopefully by the time I get my cut & style in four to five months, I'll be a couple of stone lighter for sure!
*****
I'd love to know which features you love the most about Rockalily Styles. For me it's the yellow chairs, typewriter & lips phone!