A venture I've undertaken this year, and invested a small sum in is home brewing. It started on a countryside walk out with Cece, where we noticed lots of wild blackberries growing.
I picked a first crop which got used in a crumble recipe. After some discussions with my family about all the old homebrew that was made through generations in our family, I figured… why not?!
As I was prepping for this blog post, in The Simple Things magazine, there is a whole page on hedgerow fruits so I had to include it!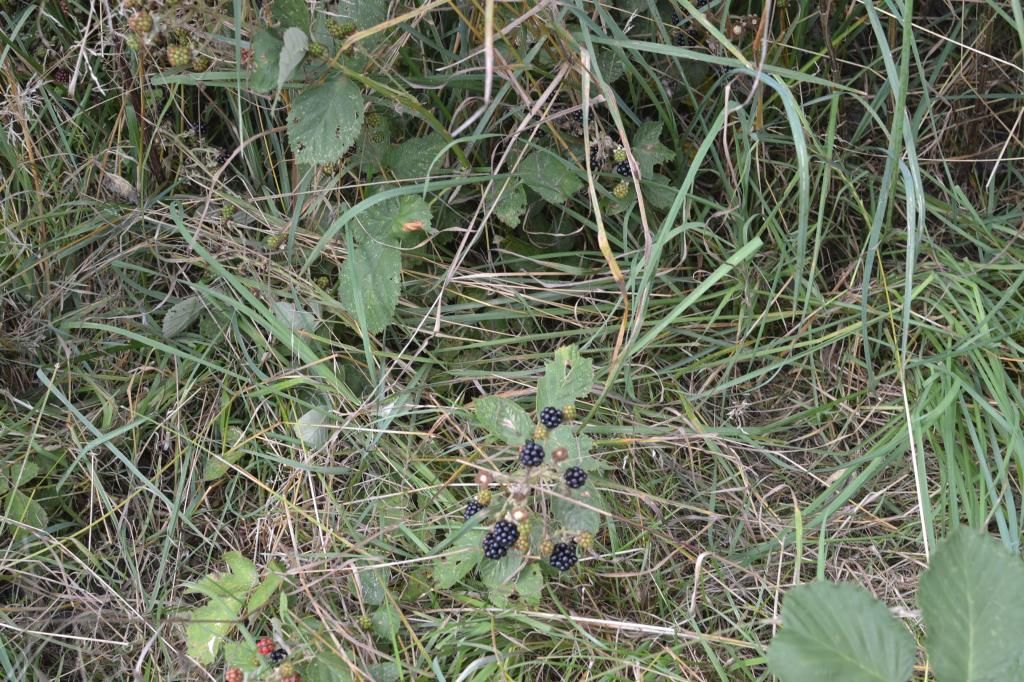 Where can you find fruits for homebrew?
… Anywhere! Fruits often grow on the roadside, and are discouraged to picking for consumption due to pollution from vehicles etc. Walk a bit off the roadside, to parks, riversides etc & you should find some fruit!
For the sugared blackberries below, I did a bit of a cheat's method to fruity homebrew.
Blackberry infused vodka… simply heat up in a saucepan with water & sugar to make a fruit sugar syrup, then mix in with some vodka! I've done this time and time again for lemons to make Limoncello, so it was time to try something new! It is so simple and easy to make yet tastes amazing.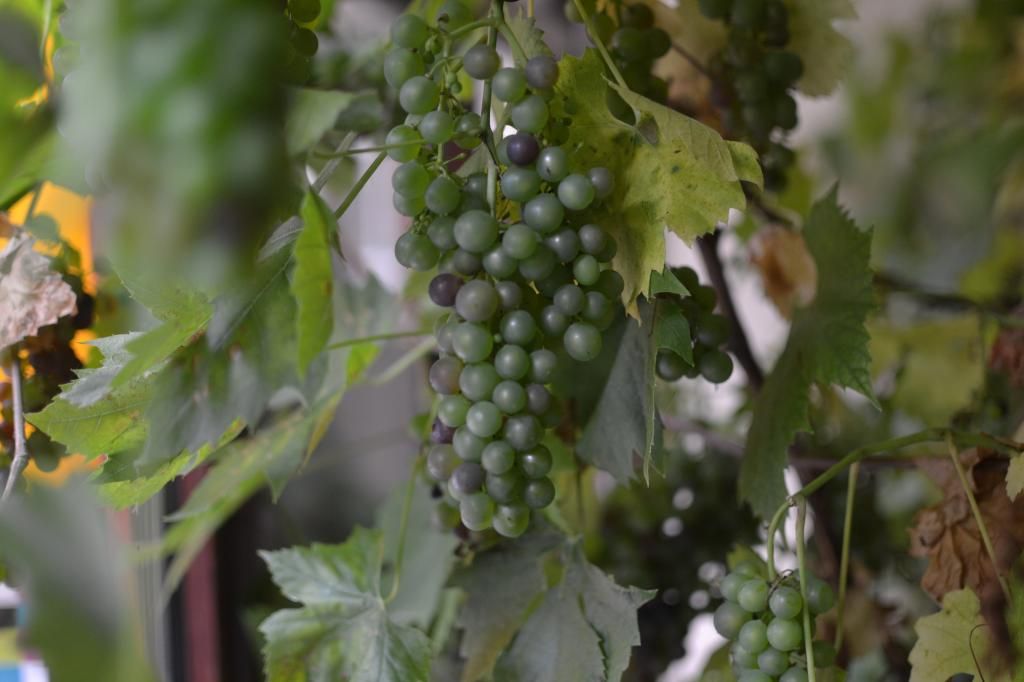 Other places to find fruit … the grapes below… they were overgrowing from next door into our garden! They've since all turned purple and we picked the crop over our fence last weekend and had a WHOLE carrier bag full to the brim! In our garden we also had an apple tree this year… unfortunately the apples grew so quickly and then we found half of them rotten! Next year we are getting a tree belt thing and harvesting the apples properly.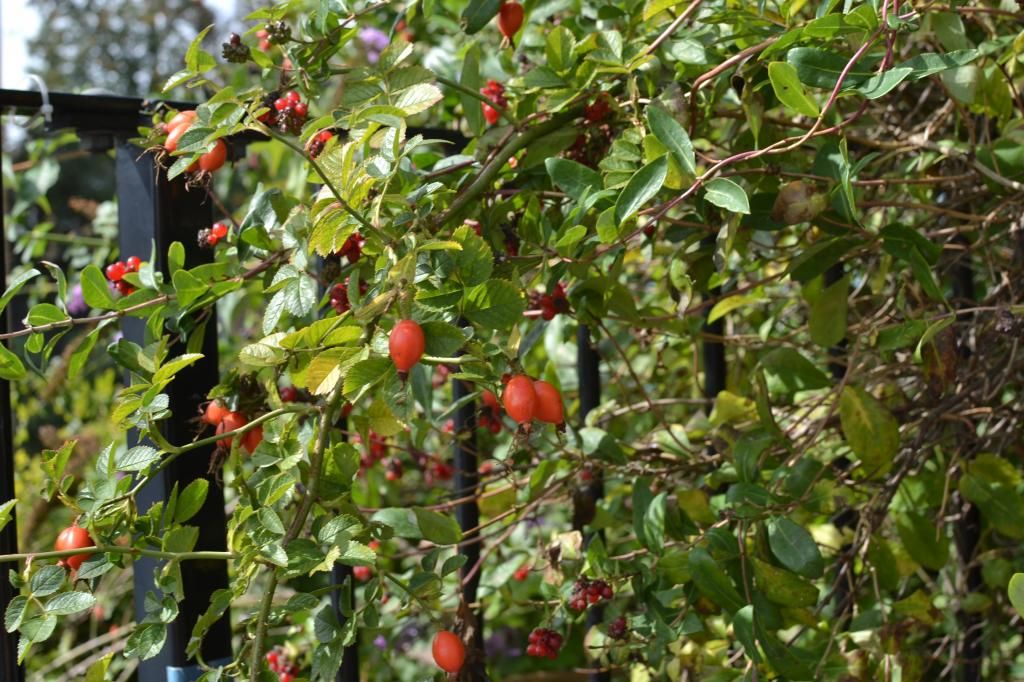 You can even homebrew in inner London… these Rosehips I found down by the canal by Broadway market! Homebrew isn't just for country bumpkins!
So far we've made:
Blackberry Wine
Elderberry Wine
Rose Petal Wine
Mirrabell Plum & Elderberry Wine
The above has cost me about £5 in sugar, and the starter equipment we brought (which was minimal and thrifted in places) cost around £50 … the above is making around 30 full size bottles + of wine! So for starters we've already made our money back!
Our next ventures are mead & raspberry wine… and really whatever we find. My next homebrew installment will be equipment, and a starter recipe!
In the mean time, you should try making a fruit based vodka… minimal equipment and literally takes minutes to make!
Have you ever home-brewed before?