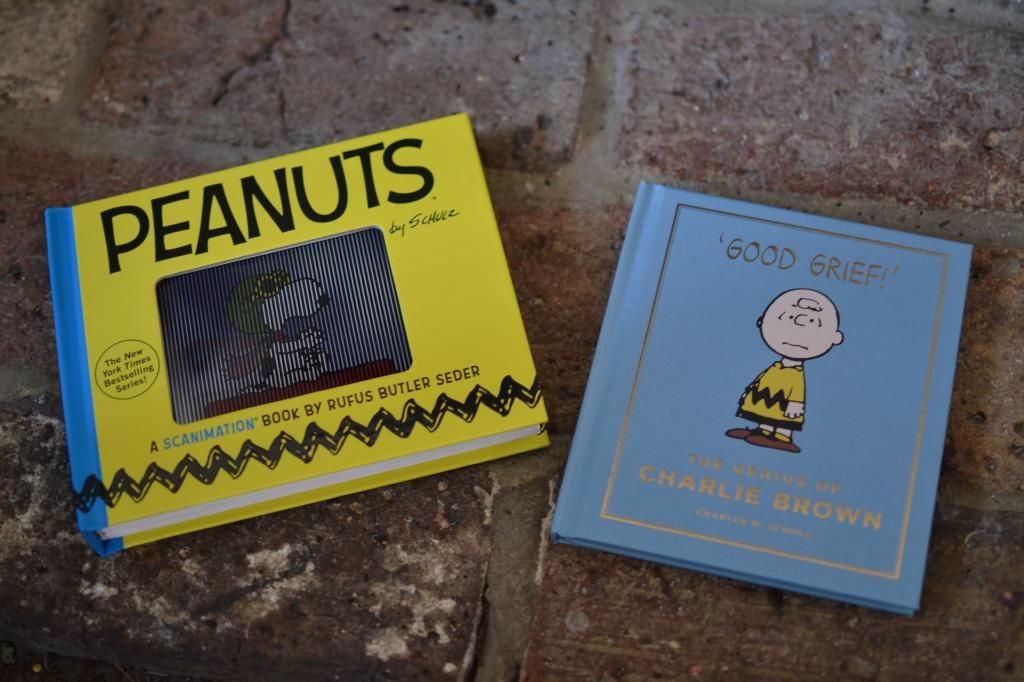 It honestly does not feel like I've been reading a ton of books recently other than education based text books / papers. My current mission to plough through Game of Thrones is failing so miserably (I really need to get into some motivation!) but never the less I thought I'd sum up some reads I've come across in the past month.
Hector and the Search for Happiness by Francois Lelord
I went on a bit of a Waterstones splurge the other week, and I saw Hector and the Search for Happiness in it's bright blue cover glory, and after seeing the trailer for the film and being instantly intrigued, I could not say no to buying the book right there and then. Was it a good read? It was finished within 48 hours (and I was working 11 hour days in between!). I don't want to give too much a way but the happiness lessons, just make you smile, and there is a lot of hidden messages which constantly bring you back in. I've got the next two books in the series on my Christmas list!
Peanuts by Schulz
I remember Scanimation books from when I was younger. It was £12.99 and although short, it was well worth the buy for a Peanuts fan like myself.
'Good Grief' The Genius Of Charlie Brown by Charles Schulz
This book is a compilation of Charlie Brown comic strips. I brought it as I found some funny quips which I want to include in my university work. I'd recommend looking on Amazon and buying the whole set, which includes wisdom from many of the Peanuts gang.
'F' in Exams
Another education/uni buy but a very funny read!
Magazines
♥ Vanity Fair - It had Robert Downey Jnr on the front, need I say any more?
♥ Country Living Magazine … was packed full of autumnal inspiration, and a very useful article on foraging.
♥ Stylist - One of my biggest misses about university in london life was getting my Stylist fix from my student union. Luckily I was brought home a copy this week, and it had an amazing article about vitamins and supplements, which I think is going to help my severe fatigue I seem to be suffering from in the past few weeks!
On my to read list next month
♥ To Kill a Mockingbird by Harper Lee
♥ The Simple Things magazine - November Issue
♥ The christmas magazine I brought but seemed to crazily misplace!
♥ Recipe books to brush up before Christmas
What have you been reading lately?